Producing 5.4 million m2 per year, we are one of the world's largest manufacturer of single-sided PWBs.
Printed Wiring Boards
We are vigorously engaged in the R&D of printed wiring boards including materials, new construction methods and new products.
Furthermore, we achieve the high density, high performance ratio and cost reduction of the products including the dust free Kyosha-MAX®, a new product. We also provide a wide variety of product development including rigid boards and PALAP™ boards, which adopts new multi-layer technologies, to fulfill our customer's needs.
Fine Pattern Printing
We are involved in the research of fine detailed pattern printing using the screen printing method.
Thermal Solution
We will provide thermal solutions for printed wiring boards through wiring board design, material choice and production method.

Solutions for Mounting Electrical Components / Carrying Jigs
We will solve issues that arise during the process of mounting electrical components on to wiring boards which will improve production efficiency.

Line of Business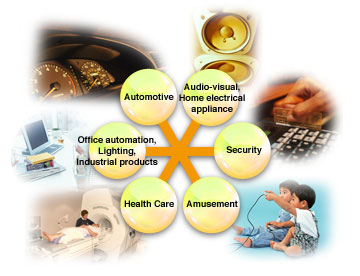 Audio-visual, Home electrical appliances
Security
Amusement
Health Care
Office automation, Lighting, Industrial products
Automotive
Pyramidal Ideals for Product Creation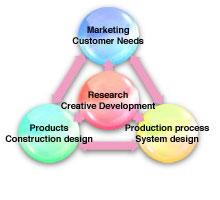 Embedding quality and reliability from the start of the creation process
Product development capability to meet a wide variety of needs
PCM (Process Chain Management) integrated production system to respond to various requests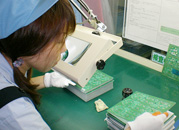 R&D Global Network
Our global network guarantees your supply chain network across the world.