Micro-component & thin board carrier
Omni-use micro-component & thin board transfer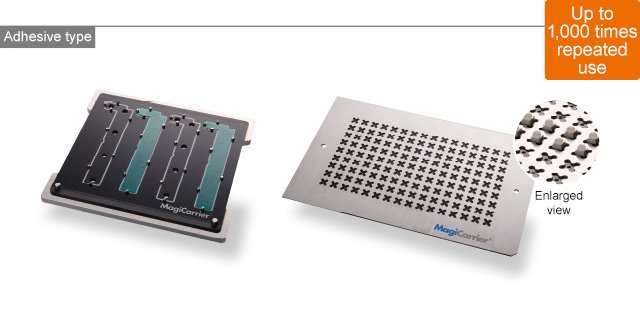 Please consult us regarding the products other than the adhesive type.
Features
Up to 1,000 times * repeated use
Readily peelable after reflow
Chemical resistance (washable with IPA, water-based and neutral detergent)
Part-defined adhesion (flat/indented surfaces)
Supports large format size (600 × 500 mm)
Three adhesive types (weak, strong, ultra-strong)
Adhesive strength can be adjusted upon request
Three patents registered.
No. 4571436, No. 4695349, No. 4695350
* According to our reflow evaluation test.
Easy to Peel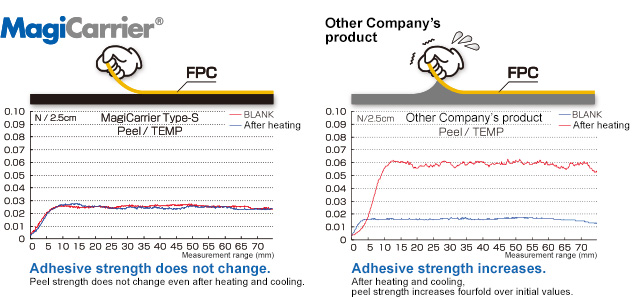 Micro-component & thin board carrier